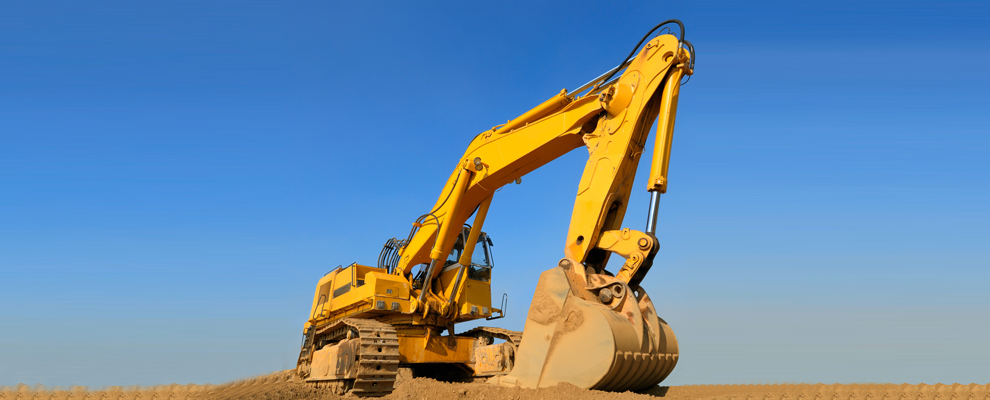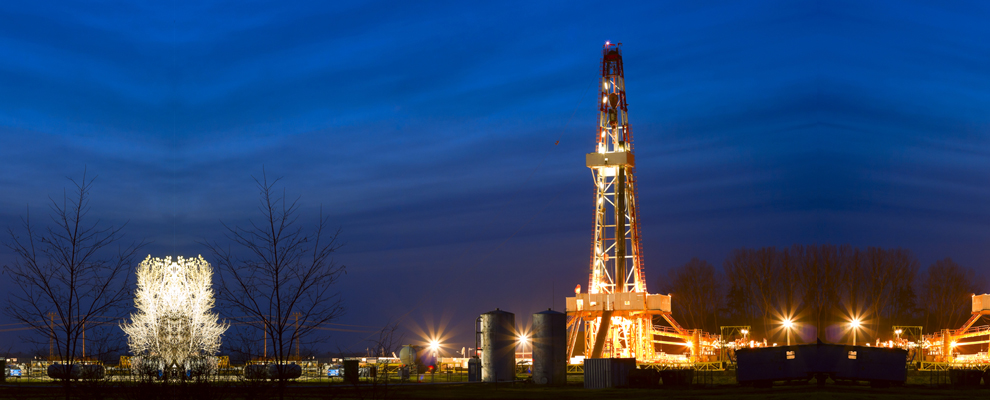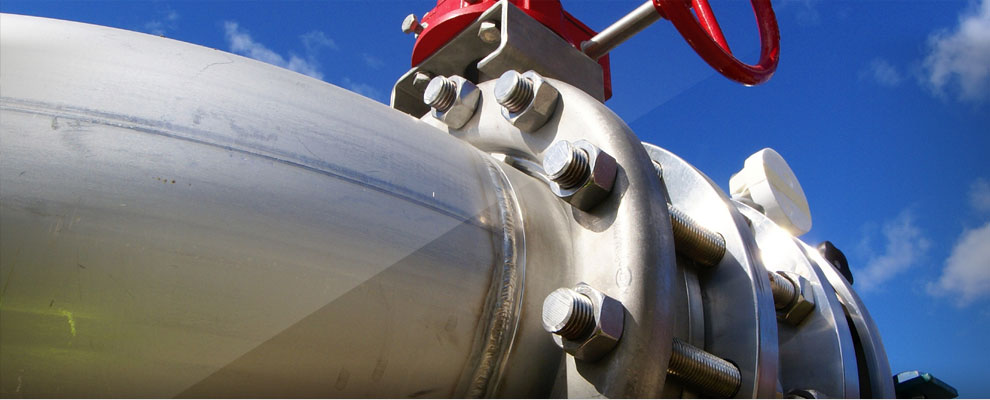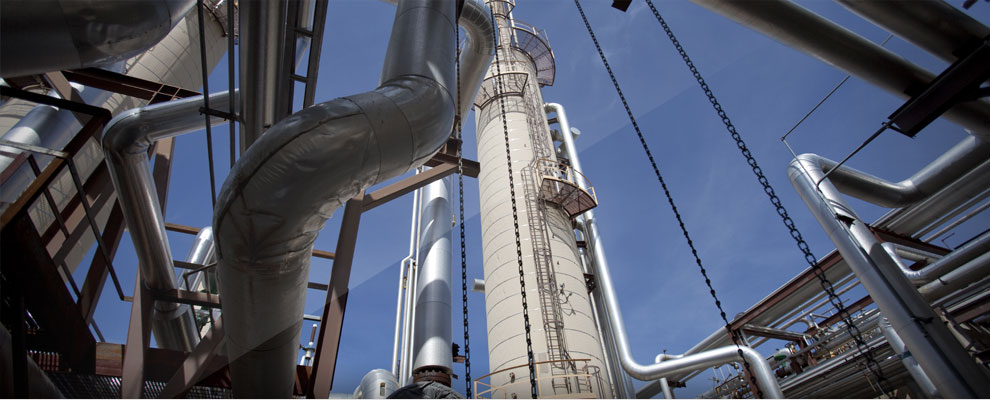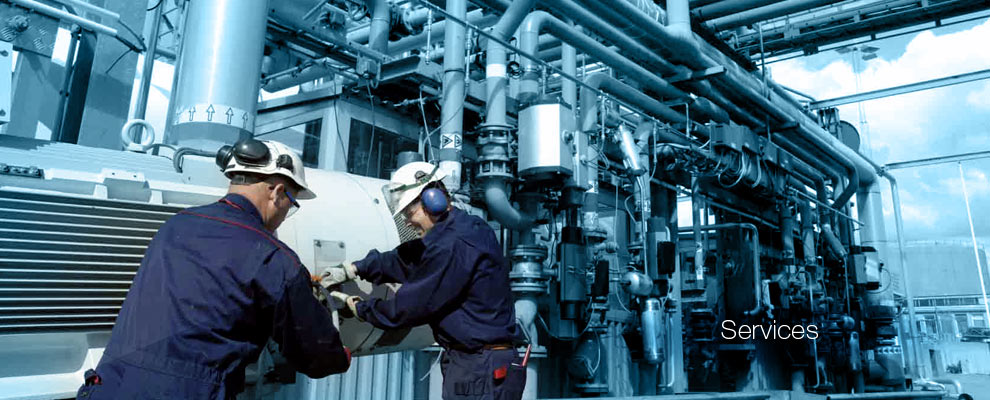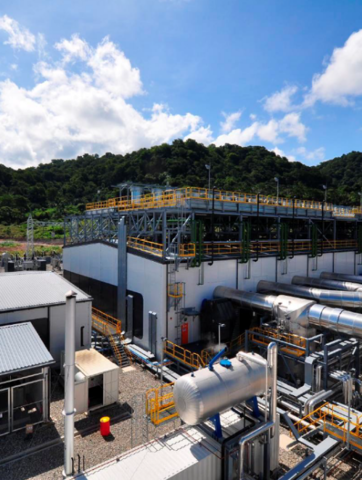 About Us
Welcome To

The Energy House Holding Company

The Energy House Holding Company K.S.C.P. (Energy House) - previously named AREF Energy Holding Company- was formed in September 2007 as a subsidiary of AREF Investment Group (AIG). On 29 December 2011, AIG sold 29% equity interest in Energy House to Development Enterprise Holding Company K.S.C. (Closed) (DEH), subsidiary of Kuwait Finance House KFH. On August 2012 DEH acquired additional 66.76% equity interest in Energy House from AIG and Others, in accordance with Capital Market Authority (CMA) Law No. 7 of 2010 and its Executive Regulations.
Our

Vision

To become the leading energy investment holding company in the region with a strong business identity, with distinctive high performing assets, an environmentally friendly conscience, with high quality, competent personnel, in order to maximize stakeholder's returns and capital value.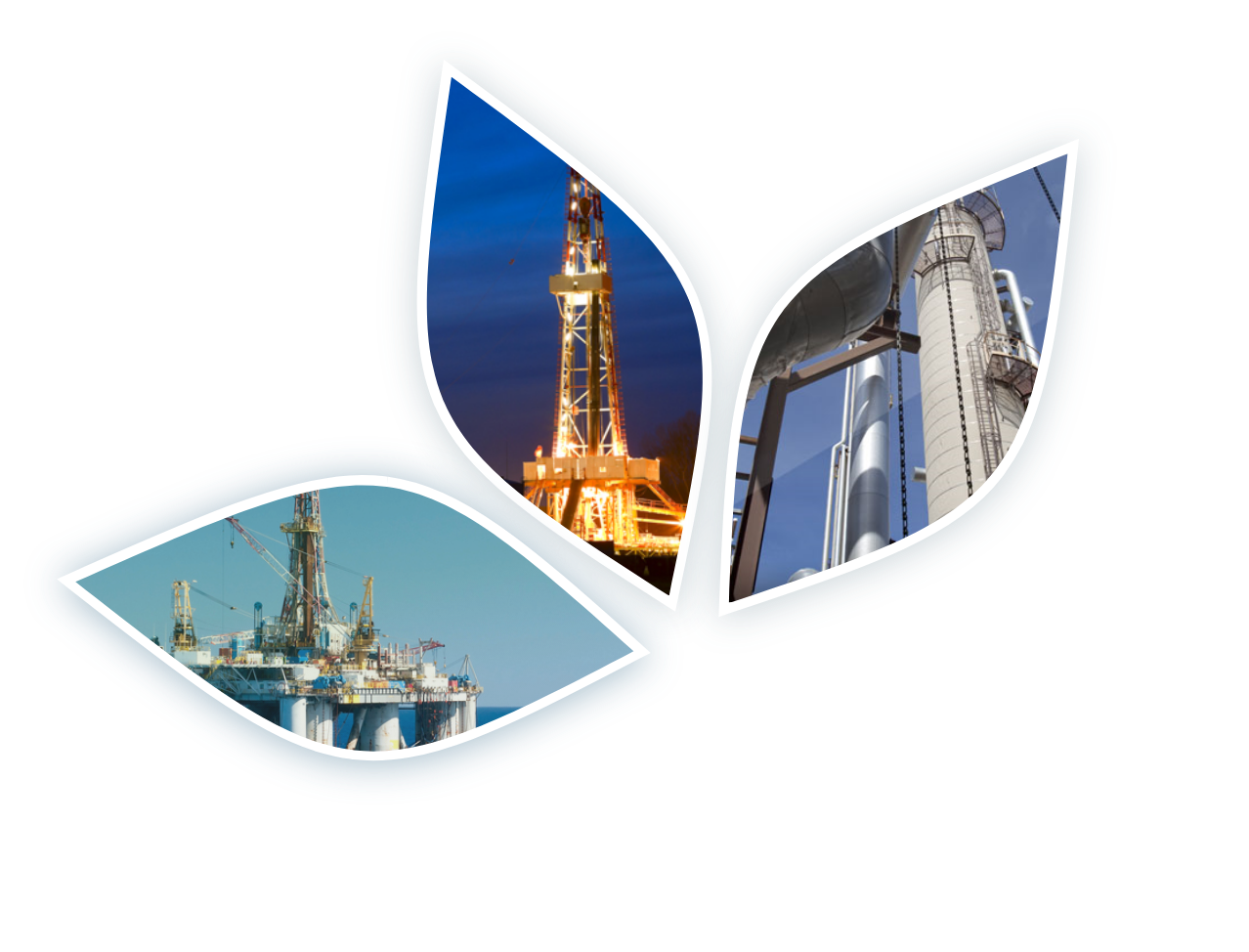 Our
Mission
To manage investments in the energy sector including hydrocarbons, power and other related energy sources, services, equipment and technologies in the MENA region and globally.

Create a strong business identity by providing strategic guidance to our subsidiaries and affiliates for capacity building and growth, while meeting international standards of excellence in all aspects of business operations, processes and ethics.

Multiply our stakeholders' satisfaction by generating wealth and adding value, embracing an environment-friendly culture and training employees for quality output, growth and innovative contribution.
Our
Values
We adhere to a clear set of values that will drive our operating principles and business ambitions, which are fundamental to the way we work.
Board & Management
Mr. Ahmad E. Al-Sumait
Chairman
Mr. Al-Sumait has extensive banking experience over 20 years, he is currently the General Manager Treasury Kuwait at Kuwait Finance House (KFH).
During his career in the bank, he has been in a number of senior and leadership roles.
The member has previously held roles in the Ministry of Interior and at Bank of Kuwait & the Middle East (currently Ahli United Bank).
He was the Secretary General for the Kuwait Financial Markets Association, as well as, the Kuwait Country Representative for the Interarab Cambist Association.
Mr. Al-Sumait holds a Bachelor of Economics and Political Science from Kuwait University

Mr. Abdullah K. Abu Hadedah
Vice Chairman
Abdullah has over 15 years of experience in the fields of investment banking, asset management, and financial advisory services, covering the real estate, insurance, oil and gas sectors.
He is currently Vice President in the Private Equity Department at KFH Capital.
Previously, Abdullah has worked with many companies such as Energy House Holding Company, Alghanim Industries, Global Investment House and National Bank of Kuwait (NBK).
He is currently a board member of the International Turnkey Systems Group Company (ITS), KMC Holding and Development Enterprise Holding Company (DEH).
Abdullah is a graduate of Kuwait University, where he received a degree in Finance & Financial Institutions.
Furthermore, he also holds a Certified Financial Analyst (CFA).

Eng. Abdulrahman S. Al-Barjas
Board Member
Mr. Al-Barjas has an extensive experience over 15 years in the private and banking sectors. He is currently Vice President of the Real Estate Investment Department at KFH Capital.
Mr. Al-Barjas previously worked with other investment companies such as A'ayan Leasing and Investment Co. and Boubyan Capital.
He was a Board member in several companies such as KMC Holding Co., and KFH Real Estate.
Mr. Al-Barjas is a graduate of Kuwait University, where he received a degree in Computer Engineering, he also holds a Certified Financial Analyst (CFA).

Dr. Yasser A. Al-Kulaib
Board Member
Mr. Al-Kulaib has over 25 years of professional experience in the finance and economic sector, and business administrative Sciences.
Mr. Al-Kulaib held a various position over the years in both private sector and academic sector in Kuwait University.
Member since 2005 and until present as faculty of department of finance and financial institutions in College of Business Administrative – Kuwait University.
He is also author of many papers in the field of finance and banking in addition to many memberships in the committees in the College of Business Administrative – Kuwait University, and consulting experience in the private and public sector. Mr. Al-Kulaib holds a bachelor's degree in Finance and Banking from Kuwait University and Master (MBA) in Business Administration – Finance from Middle Tennessee State University – USA, in addition, a Ph.D. in Business Administration – Finance from Old Dominion University – USA.
Eng. Hamad A. AlQahtani
Chief Executive Officer
Mr. AlQahtani has over 21 years of professional experience in the oil and gas sector, investments, restructuring, planning, and business development.
He held a various position for over the years at Kuwait Projects Company (KPICO Group Holding) subsidiaries started as Project Development Manager at United Oil Projects, VP Business Development and Marketing at Soor Fuel Marketing Company and Deputy CEO for planning and Development at Kuwait Hotels Company.
After that, he held a position of CEO at Invita Kuwait for Information Technology (subsidiary of NTEC owned by KIA).
Mr. Al-Qahtani is currently Board member in several companies.
Mr. AlQahtani holds a Bachelor's Degree in Mechanical Engineering from Catholic University of America, Washington D.C. and an MBA from Kuwait Maastricht Business School.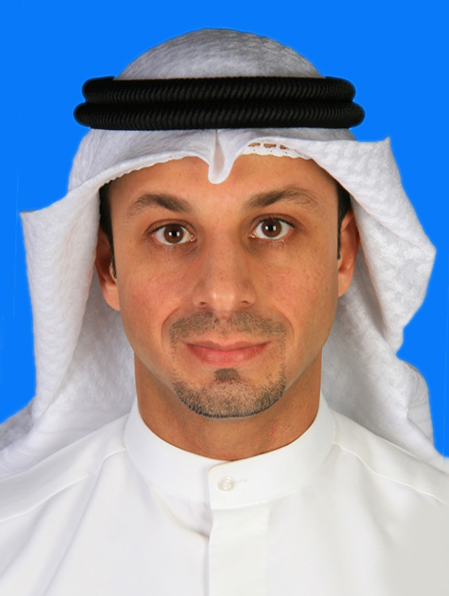 Eng. Hamad A. Alturkait
Head of Asset Management
Hamad Alturkait started his career in Kuwait Petroleum Corporation working in the Corporate Planning and then the Corporate Treasury and Investment Departments. Subsequently, he joined Alsafwa Group holding Company as Head of the Financial Services Division.
Mr. Alturkait holds a B.S. in Mechanical Engineering from Boston University, USA and was awarded the CFA charter in 2007 and CTA (Certified Technical Analyst) charter in 2008.

Mr. Sameer M. Al-Tawil
Chief Financial Officer
Mr. Al-Tawil is responsible for the financial leadership of the Energy House Group. He named Group Chief Financial Officer of Energy House Holding effective from January 2017. Prior to being named CFO, Mr. Al-Tawil was Senior Audit Manager in Deloitte Kuwait. Mr. Al-Tawil is a chartered accountant, he has over 17 years of experience in the field of audit , assurance , accounting and financial advisory he Spent most of his experience with big four auditing firms in Egypt and in Kuwait through his career with PwC and Deloitte. Mr. Al-Tawil proven areas of competency Across his career, he gained highly diversified experience in different sectors of Oil & Gas, Real Estate, Investment, Construction, and Manufacturing.Mr. Al-Tawil holds a Bachelor's Degree in Commerce from Ain Shams University – Egypt in 1999. And earn a diploma in Feasibility study and project management from Cairo University – Egypt in 2007. He is a Certified Public Accountant (CPA) from New-Hampshire board of accountancy – the USA and holds a certificate in International Financial reporting Standards (IFRS) from ACCA.
Investor Relations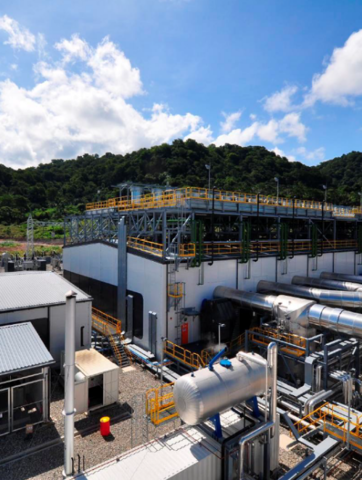 Corporate Governannce
Corporate Governance
Energy House Holding Company is committed to generating standards of governance to ensure the achievement of company strategic objectives and keep the shareholders and stakeholders rights in line with the fifteenth book of the executive regulations of the Capital Markets Authority in the State of Kuwait.
The key objectives of corporate governance and oversight is achieving transparency and credibility, the ability handle crises and enhance administrative efficiency and to enhance management efficiency, thereby achieving protection for the shareholders.
In addition, these regulations emphasize the importance of adhering to the provisions of the law, ensure the financial performance review and the existence of administrative structures, reinforce control and audit procedures, raise the level of responsibilities, promote fairness and transparency and eliminate conflicts of interest.
Board of Directors and Committees:
The role of the Board is reflected in the representation of the company's shareholders and take responsibility of the company's management through the application of an effective governance system, and have a board of directors supervisory role through his leadership and control company business, as for the company daily operations, it is handled and managed by the executive management.
The general framework of the principles of corporate governance in the company is based on the independence of the Board of Directors and the segregation of the role of the supervisory board and the executive management. Therefore, the company has formed a number of committees that work on the follow-up the activation of corporate governance regulations and enhance the level of transparency and integrity in their operations, including:
The Audit Committee
The Audit Committee is primarily responsible for assisting the Board in performing its responsibilities regarding the integrity of the financial statements, the performance of the external auditors, and monitoring the internal audit function, business practices and ethical standards of the Company in a manner consistent with the applicable regulatory requirements.
The Risk Committee
The Risk Committee is working to assist the Board in the performance of its responsibilities in the supervision of the existing and future risk situations as well as its role in determining the risk tendency of the company and to identify methods and mechanisms to mitigate risks along with the regulatory requirements applicable in this regard.
The Nomination and Remuneration Committee
The primary role of the Nomination and Remuneration Committee is the selection and giving recommendation to the Board of Directors about nomination for new membership of the Board and its committees and executive management with candidates are able to strengthen the Board and executive management ability to manage and guide the company's businesses effectively. Besides its role in the development of a clear policy for granting of bonuses and compensation that would establish the principle of belonging to the company and motivate employees to work to achieve the company's goals.
Transparency and Disclosure of information
The company is committed to disclose the exact integrated information to shareholders within the framework of transparency. The company guarantees the application of integrated practices and procedures for disclosure of information, since transparency creates the atmosphere of trust and confidence internally and externally.
Code of Ethics
The company seeks to apply the highest standards in the values of professional ethics conduct which are based on a number of bases and major props, also the company expects from their employees and all its representative to act in accordance with the highest personal integrity and professional standards in all activities and comply with the laws and regulations as well as the company's policies.
Those bases has been developed through a system of policies and procedures, which include:
Code of Ethics
Organize the transactions with related parties
Organization of conflict of interest
Protecting the stakeholders rights
Shareholders Right
Click Here
The complaints and whistleblowing Unit
In case of any complaint, kindly hand over all related supporting documents followed either of the following ways:
By hand to the company's headquarters located at the Al-Enmaa Tower, 14th Floor, Abdullah Al-Mubarak Street, Kuwait City.
By regular mail to the following address: PO Box 21909 Safat 13080 Kuwait.
By e-mail: whistleblowing@energyhouse.com.kw